Get more out of later life with Equity Release
Whether that's through making those vital home improvements, heading off on a trip of a lifetime, helping loved ones get on the property ladder – the choice is yours.
Equity release is a way of unlocking the value of your home and turning it into a tax-free, cash lump-sum.
It's essentially a long-term loan that's repaid using your home once you pass away or require long-term care. Until then, you'll remain a homeowner with no need to move out.
Whatever financial freedom means to you in later life – renovating your home, paying off an interest-only mortgage or helping your children – equity release is designed to help make it happen.
A holistic approach to retirement planning by accessing your property wealth
We need a new way of thinking about retirement. For the majority of us, property is our biggest store of wealth, more so than even our pensions. Yet, property is currently used much less than pensions in retirement income planning. It's important to think more holistically about wealth and being better equipped in this way will help us achieve the retirements we all want to have.
Why is this approach so important now? The answer lies in a combination of long-term trends and recent changes to pension and tax laws:
We're living longer – this is clearly not new news, but the very relevant truth of this is that there is less income and less certainty in retirement. The reducing numbers of us who will enjoy final salary pension benefits is also a huge factor.
In general, property wealth in the UK continues to rise at a rate of knots. For many of us this is our main store of wealth.
Since April 2015 we can now access more of our pension from age 55. In other words, we can access pension funds in the same way we would property wealth.
Recent changes to tax rules mean that it is arguably better to use property or other savings and investments first, saving pensions for later.
Pensions can now outlive us: many of us will be able to leave pensions to our next of kin, tax-free.
It is clear then, that the way we access property wealth and pension wealth and the ways we use it, are becoming ever more similar. To make the most of this we need to change the way we think about both property and pensions. However, you want to use your pensions, property or other sources of wealth in retirement, it's crucial to do your homework first to ensure you make the best possible decisions for your individual hopes and dreams.
Finding yourself house rich and cash poor? Then no doubt someone has already mentioned equity release to you as a way of redressing the imbalance.
Release tax-free cash from the value of your home. Unlock a better retirement. Independent equity release advice; call us today.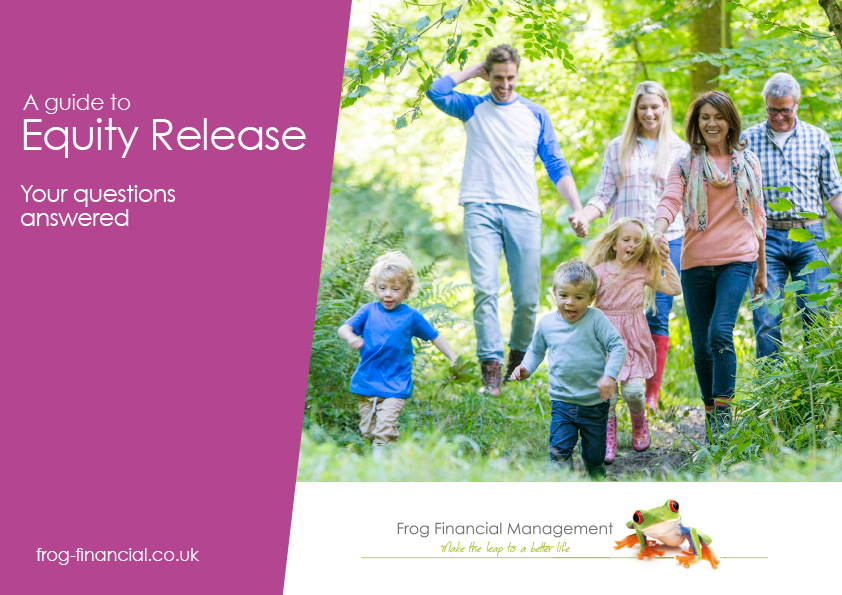 Get our free guide to Equity Release
Your free equity release guide will give you all the facts about equity release, and can help you to decide whether it's something you'd like to consider. You'll be able to download it straight away.
See how much you could unlock with our Equity Release calculator
The figure provided by this calculator it is for illustrative purposes and an actual quote would depend on your situation and circumstances, which we would be happy to discuss.
This is a lifetime mortgage. To understand the features and risks, please ask for a personalised illustration. Check that this mortgage will meet your needs if you want to move or sell your home or you want your family to inherit it. If you are in any doubt, seek independent advice. Our processing and administration fee is £995.00, payable should you ask us to arrange your mortgage, this is payable on completion for our service in relation to lifetime mortgage contracts.
Accessing your property wealth through Equity Release